Welcome to Entertainment with a Message. It is our mission to inspire you while entertaining you. We hope to touch your heart and encourage you to connect with God in a real and personal way. You have been uniquely created by God on purpose for a special purpose. He wants to do amazing things through you and for you.
Entertainment with a Message was created to offer you Biblically based materials that will assist you on your journey called life. We hope to challenge your perceptions about the teachings of the world and point you towards God's Holy Word for answers to life's circumstances. His Word is the foundation of everything we produce.
We offer materials for Pastors, Youth Ministers, Ladies' Bible Studies, Personal Bible Studies and even something for Home School Environments. Our Product Lines include books, workbooks, and DVDs.
Be sure to check out the information about Debbie Harmon's one woman multi-media musical comedy show and her various speaking topics. You will want to book her for your next Ladies' event or Conference. Her insightful humor will delight your audience while encouraging them to become women for God.
Entertainment with a Message hopes you enjoy your visit with us. Be sure to check back often for new products. Stay up to date with what we are doing by joining us on Facebook. Click on the link above and become a fan of Entertainment With A Message. Please tell your friends about us and sign up to be on our mailing list so that you can stay informed of new products and speaking engagements in your area.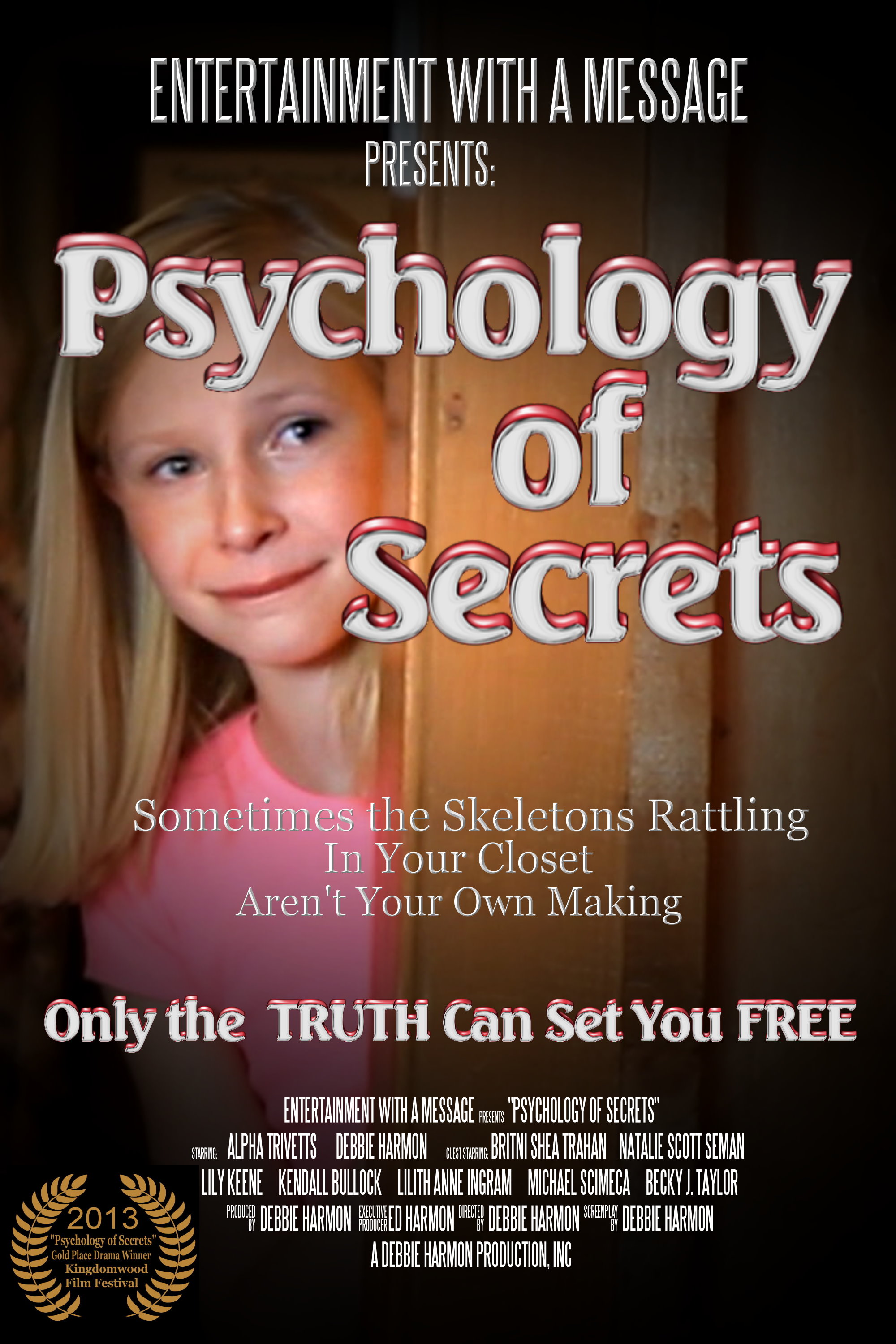 Regardless of how many times you tell a lie, it never becomes the truth.
"Psychology of Secrets"
is a film about how we view our lives based on the lies we believe from our past. However, you can be free from this bondage and live in the light of the truth.